Welcome to Triple Guard Insurance 417-467-2814
TripleGuard Insurance is here for you when you need help filing a claim. During office hours call us at 417-467-2814. After hours you may leave us a message or click on your insurance companies link and find claim information.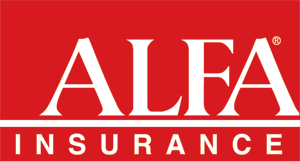 ALFA INSURANCE
Report a Claim: 800-964-2532
Nationwide Insurance
Report a claim: 800-421-3535
Allied Insurance
Report a Claim: Personal: 800-282-1446 For all Commerical: 866-322-3214
CatCoverage Crop and Flood Insurance
Contact TripleGuard Insurance during business hours 417-467-2814.
Dairyland Cycle
Report a claim: Motorcycle Claims: 800-325-9559
Dairyland Auto
Report a claim: Auto Claims: 800-334-0090
Encompass Insurance
Auto, Home & Catastrope Claims: 800-588-7400
Foremost Insurance
Report a claim: Personal Lines Customers: 800-527-3907 Auto Claim: 800-274-7865
Hagerty Insurance
Claims: 877-922-9701 Roadside Assistance: 888-310-8020
The Hartford Insurance
Report a claim: 800-243-5860
Kansas Mutual Insurance
Report a claim: 785-354-8452
Kemper Insurance
To file a claim call TripleGuard Insurance 417-467-2814
National Lloyds Insurance
Report a claim: 800-749-6419
Safeco Insurance
Report a claim: 800-332-3226 Roadside Assistance: 877-762-3101
Travelers
Report a claim: 800-claim33 Roadside Assistance: 800-Claim33 Business Claims: 800-238-6225
Wright Flood Insurance
Report a claim: 800-725-9472
State Auto
Report a claim: 800-766-1853